Case 3: Technical or Business Blog
OTC-blog is a demo site for healthy living blog. Most recently news on medications and healthcare knowledge.Created with gatsby.js and flexiblog theme.
Service
news feed, blog, technical, markdown
Challenge
There are lots of markdown syntax to use in the blog posts.
Solution
I followed several Youtube tutorial videos to learn advanced skills on markdown.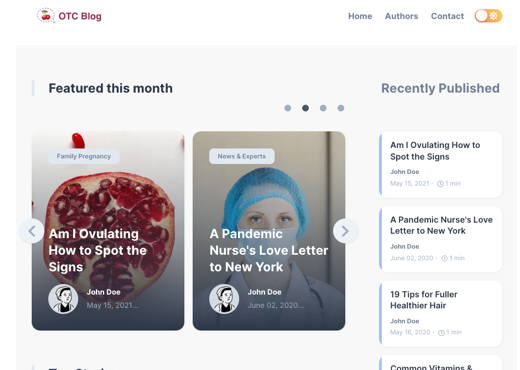 Live

about
OTC-blog is a demo site for healthy living blog

OTC blog is a fully functional multi-purpose blog powered by React and Gatsby JS v3 and flexiBlog theme
technologies
Algolia search system, Mailchimp newsletter provider and Disqus commenting system are also integrated
CMS content API supported
Social media sharing supported
Deployed on vercel